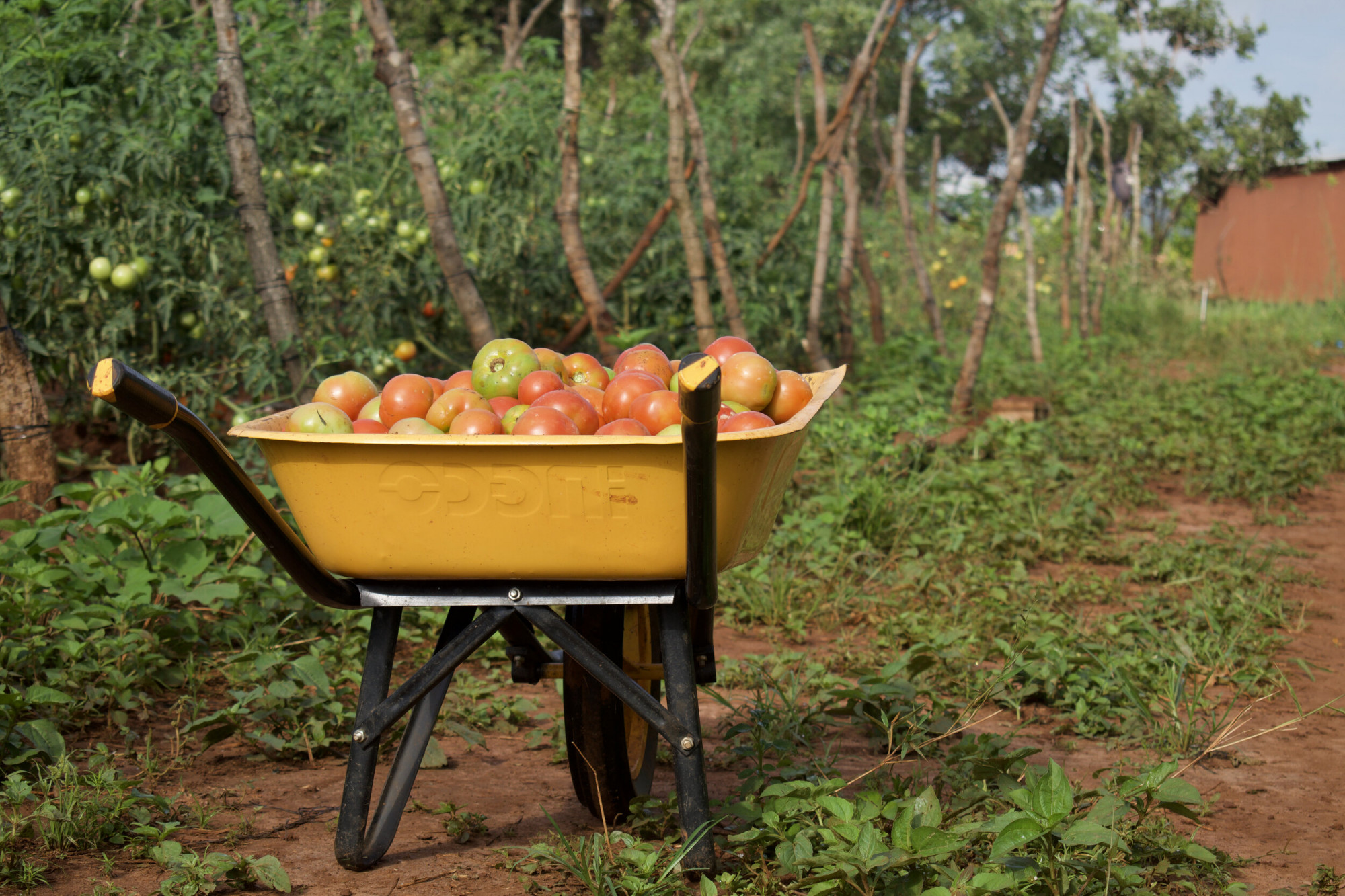 Outside the gates, God's blessings also reached into the surrounding community! Close to school, numerous fruit and vegetable stands sold food to the community. Families came to the market to buy what they needed for meals throughout the day. Before The Esther School's gardens, businesses bought produce from a limited number of farms. Once the supply ran out, owners needed to travel sometimes 15km away to get what they needed.
With the addition of The Esther School's gardens, businesses don't need to travel as far anymore. Each week, workers harvest hundreds of tomatoes, cucumbers, or green beans. Kitchen staff collect some to cook for students' meals. But businesses purchase the majority, and they save time having a nearby place to get what they need. The fruit or vegetables sit in piles, and vendors buy what they know they can later sell. After purchasing what they want, they take the produce back to their stands where God blesses even more people!
Back at the market, the bought produce fill the vegetable stands. Because business owners don't need to travel as far, they keep their stock longer, and the community can access more fruit and vegetables. Every day, families come to the market to buy what they need. The vegetable stands sell to families who take their purchases home to cook for their family members. The fruit and vegetables from the market provide many nutrients that God uses to keep families strong and healthy!
Through the new fruit and vegetable gardens, God is blessing the community! Families buy what they need for their meals, and businesses have a dependable supply of produce. Additionally, their purchases support The Esther School and enable it to continue to follow God's direction. The Father's blessings are easy to see - from His beautiful gardens to the individual tomato on a family's plate!